Wi-Fi hotspots in Australia, NZ and the Cook Islands
Over 200 locations. Over 24.8 million connections. Easy. Cheap. Reliable.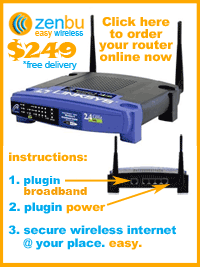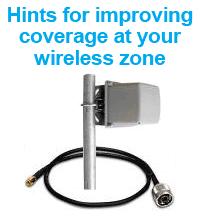 Some comments from our customers
April 2nd 2014
"Finally today I got around to finalising the installation. Works a treat. Signal strength at the most distant cabin is
very strong
. Now I can offer WiFi to my customers. Thanks to everyone for your help and support for this not so tech savvy individual."
February 27th 2014
"The Zenbu system has just been fantastic. I got my life back during our busy season. No more connection hassles. Gone burgers, I love it. Thanks!"
David
Kaikoura
October 8th 2013
"Thanks for the great service here and in the Cook Islands, I am going to Aussie in November are we able to connect over there or if not can you advise on a provider as good as you guys?"
Bruce
Another happy Zenbu user
June 9th 2012
"You Guys are soooo good. Thank you for that alert. Life is so much easier since we found Zenbu. Keep the good work up. Cheers."
November 27th 2011
"Thank you Zenbu team. Your system is so much better than the one I was using before and my guests and I are very happy with your service."
June 27th 2011
"Hi, I just want to say thank you for the brilliant customer service. Companys in the UK could learn something from you guys in New Zealand who are so helpful. I will reccomend you to everyone!"
Danielle
Another happy Zenbu user
December 7th 2010
"Just wanted to say that after traveling throughout NZ for 2 weeks and suffering horrible internet service through many different providers the entire time, I am relieved to finally find a service that works well. Finding proper working internet made me choose to stay at my current (m/h)otel longer than originally planned as a result. Thanks for knowing how to do it right!"
John
Another traveller happy to have found Zenbu
March 30th 2010
"When we were in New Zealand recently for a month, we stayed in BBH hostels alot. Zenbu had the best wireless internet plan for our purposes because we were able to log on as needed and use our account at some different locations. I have written to BBH to encourage them to use Zenbu or a similar service across the entire BBH system."
Kanji
A happy visitor from Canada
March 29th 2010
"Thanks for the Zenbu system. I prefer it over all the others I have tried in NZ!!!"
Eric
Another happy tourist
November 5th 2009
"Hi Zenbu Team,
Just wanted to drop you a short message to say how great your system is operating for us. We have installed a Ubiquiti NS2 to our system and the difference is unbelieveable. Guests are commenting on the speed of the Internet and we have not had a single complaint. Keep up the great work, my compliments to Zenbu and also Go-Wifi."
Ronald
Apple Motor Inn
October 28th 2009
"In several weeks around NZ we have used several different wi-fi providers at campgrounds and Zenbu is the best by far. It is SO nice not to have to rush and worry about a clock ticking. Also the Zenbu pay and status pages are much better designed than those of, e.g., [competitor]."
David
A happy tourist
April 30th 2009
"Thanks for the response and yes all OK. I am very impressed that you wrote back and also that the phone was answered when I called even though it was outside the times you were officially available. Very friendly answer there too.
As I am far from a "techy" and this is the first time I have taken the laptop away on business in NZ, I was pleasantly surprised to find such a helpful and easy to use service. Well done."
Geoff
A new Wi-Fi "roamer"
March 29th 2009
"Hi, i want tell you about my great expierience with using Zenbu on my holiday in NZ. It is so easy and cheap.
The iPhone application
is very helpful. Every Hotel/Motel should have a Zenbu router. Greetings from Germany."
Andreas
Germany
January 11th 2008
"It is great to finally see a company that helps and supports there clients like you did yesterday! I will highy recommend you to anyone that is looking at installing a hotspot system."
Northland Connect
Paihia
August 25th 2007
"A lady had to comment on our no hastle Zenbu WiFi service. Apart from our complimentary 5mb voucher she found the access and use of Zenbu just magic. She had stayed at a Hotel in Wellington where she had to credit card sign up for WiFi she had login difficulties which the Hotel could not help with so she spent 35 minutes on the providers help line with no resolve. So a $20 charge and no service she was a bit apprehensive about our Zenbu service untill she used it. On checkout she was telling everyone about her experience."
Bentons Motel
Levin
June 24th 2008
"Thanks very much for your help. Your after sales support is great. Will recommend you to others.
Although the size and layout of our complex means that the coverage is not perfect for us it is certainly a good system as far as being easy to manage and, for us, being able to offer free internet access to our guests will hopefully bring us more bookings."
ALBATROSS MOTEL
Napier
February 4th 2008
"Just went through the log on this morning to check e-mails and everything seems to be working as advertised. I put mail2web into my browser, was directed through the usual login pages at your end, and then straight to the site as expected.
So your software change seems to have worked the correct magic.
We're off now until we get to the Law Courts Hotel in Dunedin, as they also advertise Zenbu, and confirm that it is working. As you may have guessed, Zenbu access is the main reason for shortlisting an accommodation as we tour NZ. Pity you don't have it in OZ [we now do!], as we fly there from NZ on 27th Feb. Still, we can look forward to a few more days of painless internet.
Once again, thanks for all the help."
Tom
Traveling throughout NZ
August 21st 2007
"After some searching we have purchased a router from www.zenbu.net.nz. The system is considerably cheaper and simpler to use than other similar systems we found. Their service and free phone assistance was great. I spent a lot of time on the phone with [someone from a competing system] and the set-up costs were too great for a small operation like ours."
[copied email which was also sent to someone else]
Hibiscus Palms Motel
Orewa
June 21st 2007
"Thanks so much for your patience today!! I always wonder how I.T. people keep their cool so well when answering a string of questions they've heard a million times before! I'm NOT the worlds most patient person, so really appreciate it!"
The Green House B&B
Napier
April 24th 2008
"Thanks a million. I can see that you really want your business to work and are prepared to give the service that that necessitate. You should do well, and I'm pleased to be a small part of the network you are building. "
Britomart
Auckland
April 15th 2008
"Thanks again for sorting it out. We appreciate it. Good service is EVERYTHING! We want our guests to have trouble free holidays which is why sorting out any problems is soooooo important. Cheers."
Ferry Landing Lodge
Whitianga
November 22nd 2007
"THANKS FOR YOUR HELP! I'M REALLY IMPRESSED WITH YOUR ATTENTIVE SERVICE!"
Raetihi Holiday Park
Raetihi